Products |

Sedona

FSU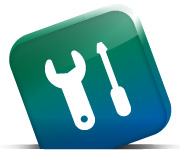 Field Service Without the Paperwork
Improve your service levels and boost productivity.
Powerful mobile management solution for field technicians.
View and update inventory, billing and other data instantly.
All data is real-time updated in

Sedona

Office

.

NEW!

iPad version now available.
Give your technicians a tool to manage their entire day efficiently and remotely.  SedonaFSU provides complete work order management including full scheduling, appointment management, parts usage, maps and payment processing.  With automatic synchronization to SedonaOffice, important data is captured and synchronized as it is entered from the field, eliminating end of day paper work.

"The Field Service Unit has been really fantastic. It's helped our service technicians be more efficient, take better care of customers and get better at putting in notes. We can process tickets faster and get them closed. It's made a really big change in our business."
Custom Alarm
View technicians' schedule
Resolve appointments
Maps with Google, Bing, Yahoo and MapQuest
Appointment dispatches, arrivals and completion
View part service history
Integrated document management
Unlimited notes
View equipment/parts installed
Add parts used – auto manages inventory
Track resolutions status – completed or go back required
Customer signature capture
Payment processing – credit card or ACH
Include miscellaneous and other charges
Automatically calculate service invoice based on warranty or service levels
SedonaFSU iOS Edition
SedonaFSU Web Edition
For more information or to schedule a demonstration email: info@sedonaoffice.com or call 440-247-5602.
Sedona

FSU

 uses a direct SSL connection between our IIS Server Cluster and your SQL Server via a static VPN connection.
Your SQL Server requires the ability to communicate outbound to IP 173.200.233.250 port 1194 via UDP.
The connection uses a product called OpenVPN to create the data connection between your SQL Server and our IIS hosting facility. More information on OpenVPN can be found here: http://openvpn.net/index.php/open-source/overview.html
Our implementation of OpenVPN  uses a TLS SSL/TLS + certificates (2056k in length) for authentication / key exchange and generated to be valid only on your server.
The connection is started (and run as a service to maintain 24/7 connectivity) from your SQL Server, most firewalls will allow this to pass through without additional configuration on your part.
Bandwidth requirements are small, only about 2k per 

Sedona

FSU

user while retrieving information.
The 

Sedona

FSU

client to IIS Server connection is locked with our SSL Certificate.
Credit card acceptance, when implemented, will use a direct IIS via SSL to ACH Direct method so sensitive information is never transmitted to your SQL Server, only tokens.
All other information required is transmitted directly from your SQL Server to our IIS Servers then out to your FSU devices via a Silverlight application built into a web page.
Security arrangements available upon request.
SedonaFSU is built using Microsoft Silverlight, any browser that supports Silverlight should have the ability to run

Sedona

FSU

. If Silverlight is not found on the netbook, notebook or tablet it will ask the user to download  and install it before proceeding.
Silverlight Compatibility
To date we have tested SedonaFSU using the following OS's and Browsers:
Internet Explorer 9, 10 and 11 (Windows)
Firefox (Windows)
Safari (OSX)
As of April 14th, 2015 Google Chrome (Windows and OSX) is NOT supported
Devices known to be running SedonaFSU in the field include (but not limited to):
Dell Duo
Dell SC Tablet
Acer Icona
Motion Computing CL-900
HP Slate
As long as the device runs Windows Windows 7,8 or 10 then SedonaFSU should be compatible.
Non compatible OS's:
These OS's do NOT support Silverlight at this time. If these manufactures decide to 'officially' support Silverlight in the future, it may be possible to use SedonaFSU on these devices.
iPad Compatibility
Apple iPad or iPad Mini capable of running iOS7 and connected to the Internet.