Products |

Sedona

Docs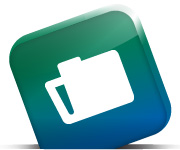 Yes You Can Find Your Documents
Secure and protected document management system.
Ability to store any type of electronic file.
Immediate access to customer files.
Store all your documents in a secured environment with protection from unauthorized viewing based on your user's security level. SedonaDocs provides immediate access to all your customer's files, and best of all you'll never lose a file again! Simply click a document and open the file for viewing.
"Using SedonaDocs to access client histories as well as notes made on every interaction with them lets our customers know we are on top of things."
Bates Security LLC
• Documents stored in customer's record at the customer, site and system levels
• Store documents for vendors, part and jobs
• Improved security with access level controls
• Centralized location for all of your information
• Scan in documents (tiffs, gifs, pdfs)
• View documents from any location (offsite users)
• Ability to email, fax, print and save documents
• Complete back up of document in case of disaster
• Save Excel worksheets and links to other web pages
Access Customer Saved Files
• Contracts
• Work orders
• Field service reports
• Diagrams
• Schematics
• Letters
• Correspondence
• Directions
• Locations
Servers:
Sedona

Docs

 can be run on (and it is recommended) the same SQL Server as the primary databases.
You should have a minimum of 250GB's of free hard drive space available to allow database growth.

Sedona

Docs

 can be hosted on a separate server if you chose, as long as that server has SQL Server installed.
You must have at least SQL 2008 R2 to use

Sedona

Docs

.
Workstations:
Any workstation with 

Sedona

Office

installed can access

Sedona

Docs

.
The workstation must have compatible viewers for any format that documents are to be saved in. Examples include MS Word, Adobe Reader, Paintshop, etc.
The C++ 2010 Runtimes and .Net 4 (available through the 

Sedona

Office

Client tools) are required to use direct document scanning.
Scanners:
For direct document scanning, any TWAIN or WIA based scanner with a USB interface 'should' work with

Sedona

Docs

.
Network bases and non-compliant scanners may not work and are not officially supported.
Fijitsu 'SnapScan' scanners are known NOT to work with

Sedona

Docs

.
HP Office Jet PRO 8600 scanners are known NOT to work with

Sedona

Docs

.
As common scanner protocols are difficult to narrow down, we cannot absolutely guarantee any scanners compatibility.
Known compatible devices include HP 5590, HP 6600, HP 4500, Kodak i1120, Kodak i2400 and Epson Office USB based scanners.
Terminal Servers: 
RDP protocols do not natively support scanners, so to use scanners across a remote desktop session you will need to look into 3rd party controls designed to map scanners.  USB for Remote Desktop has been show to work (http://www.usb-over-network.com/usb-for-remote-desktop.html) but this is not the only available product.
For Terminal Users to open documents, the appropriate viewer is required to be installed on the server. Example, if a client tried to open a .pdf file, then a .pdf viewer such as Adobe Reader would have to be installed on the Terminal Server and accessible by the remote users.